Written for Food&Home. Originally published on 28 November 2022.
Uju – meaning honey in Zulu – is an innovative sweetie created by Brett Emmerson.
After a year of working tirelessly with scientists and chemists, Brett was able to create this healthy sweetie using local honey, water, pectin, and non-gmo corn starch. It's the first of its kind in South Africa!
Uju's origin story
Brett has his own bee hives in his back garden and knows firsthand the flavour potential of honey made from the local Fynbos. He began to think of ways to use nature's nectar to create a healthy treat, and thus Uju was born.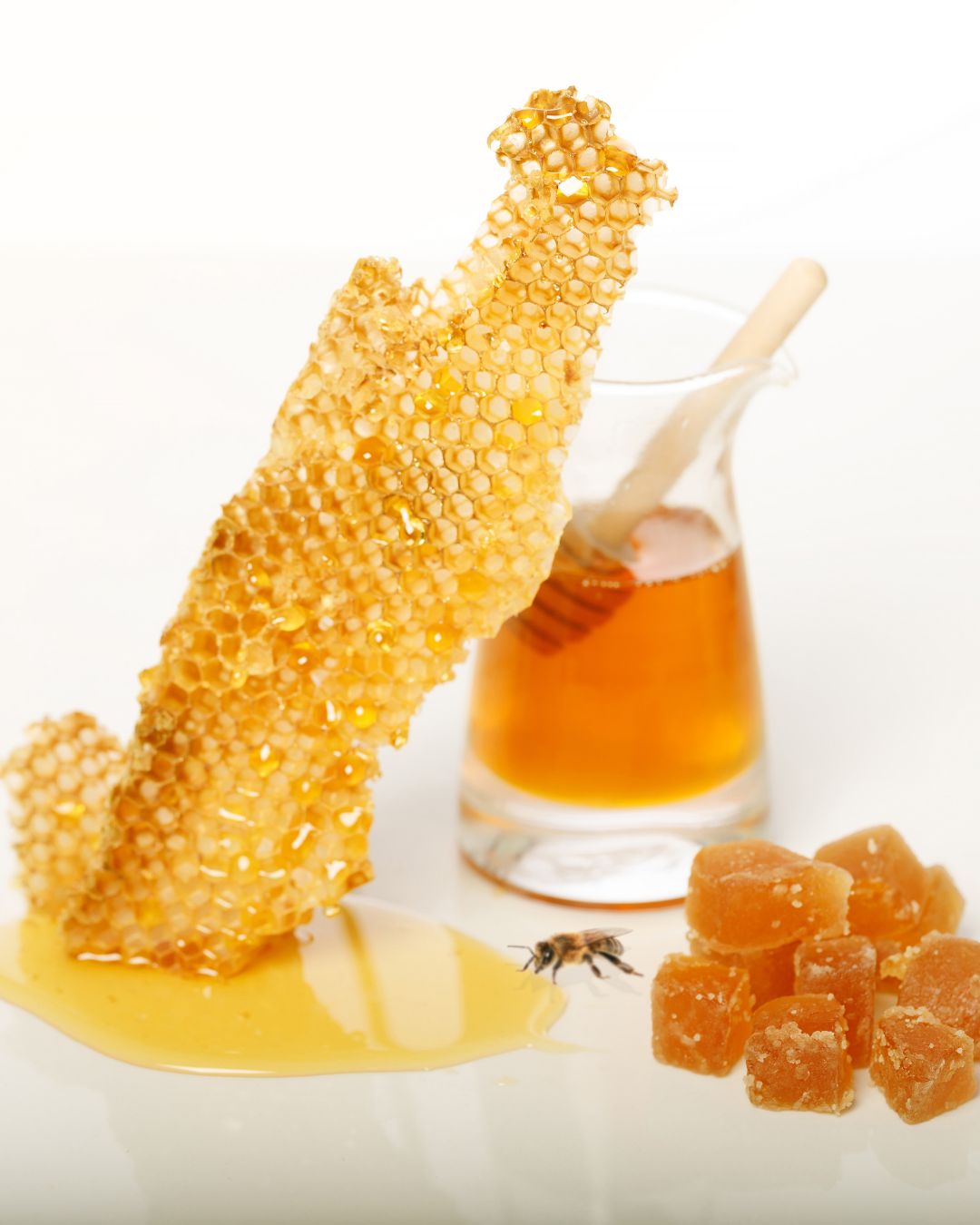 This unique and patented gummy sweetie is made from pure local honey without the use of any chemicals or harmful processes in its creation. We love a good "free from" list, and these gummy sweeties are free from cane sugar, gelatine, colourants, flavourants, gluten, and dairy.
Taste test
We recently got to taste the three Uju flavours: original, ginger, and almond. One word to describe these honey treats would be yum!
With a texture similar to that of Turkish Delight, it's a delicious guilt-free snack.
Original
We started with Uju's original flavour to get a feel for Brett's vision for this honey-made treat. The coating of non-gmo corn starch definitely gave us Turkish Delight vibes, but the flavour was unlike anything we'd tried.
A little cube of honey deliciousness.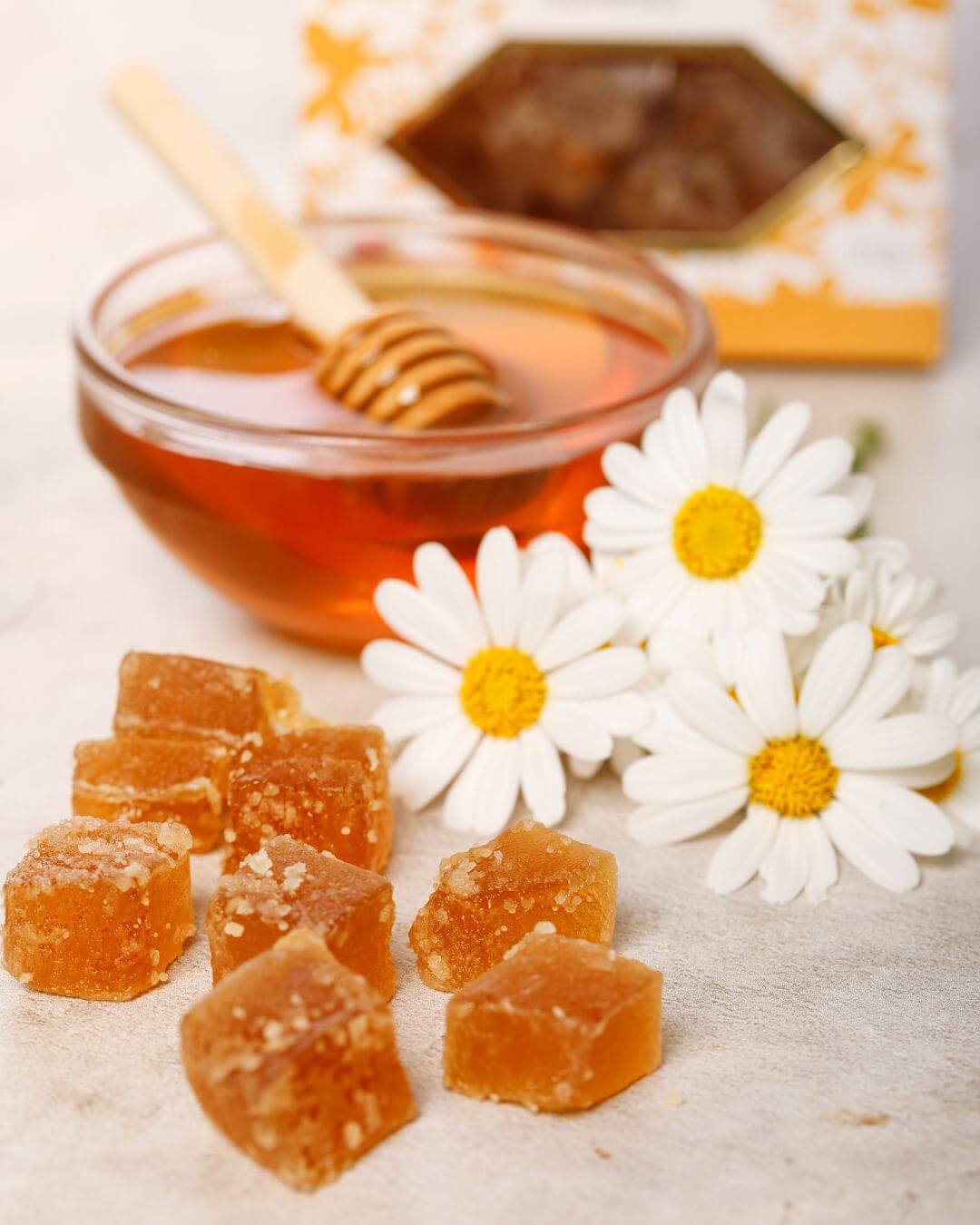 Ginger
I must admit, I'm not the world's biggest fan of ginger in snacks so I was a bit hesitant about trying the ginger flavour. But for the purpose of this article, I knew it needed to be done.
And I was pleasantly surprised. The Uju ginger sweetie was, in fact, delicious.
The ginger flavour tasted so fresh, which sets it apart from other ginger flavoured treats that have an almost unrecognisable ginger flavour.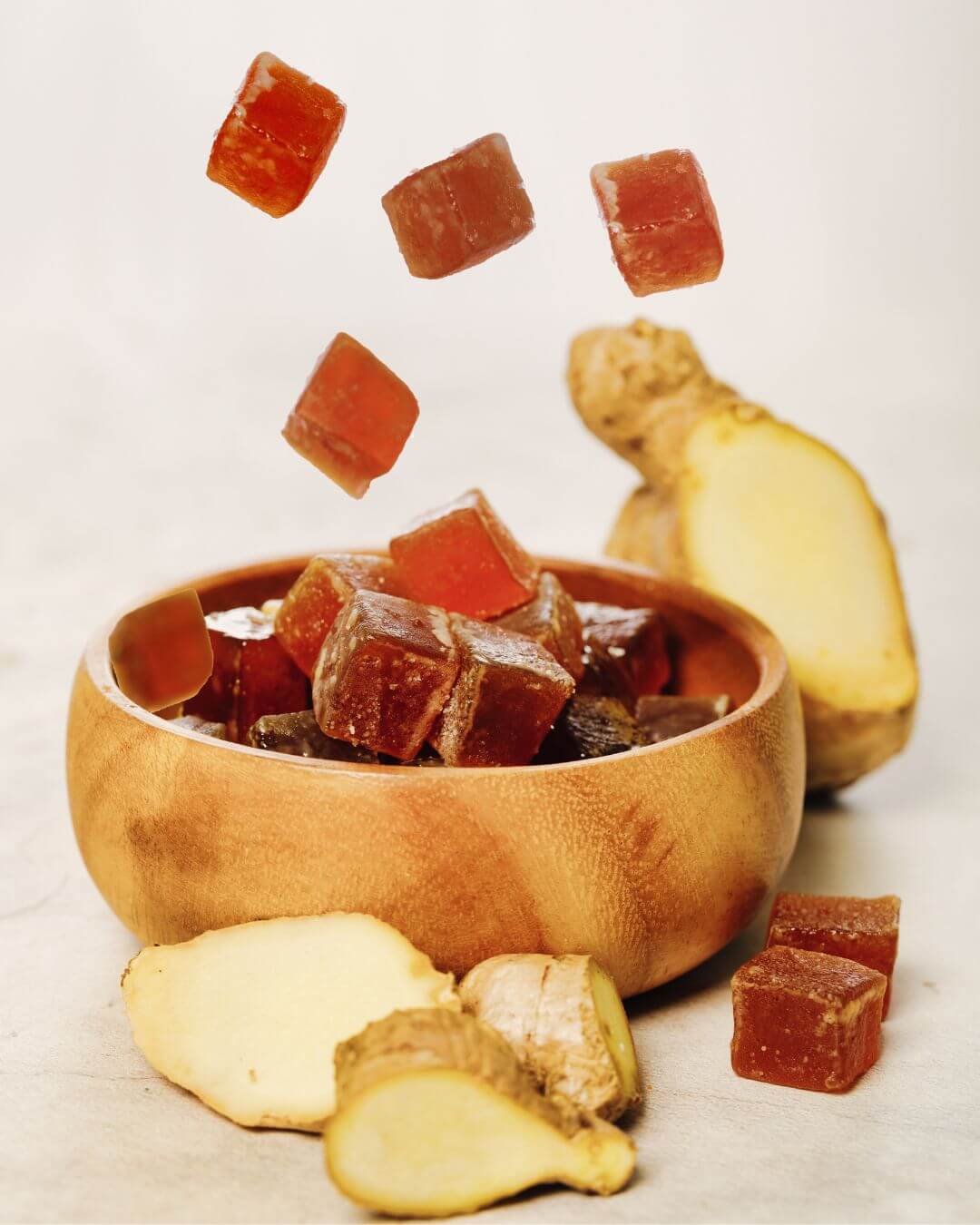 Almond
Almond flavoured treats instantly make me think of nougat, which is not the recommended taste association when trying this honey treat.
It was a bit confusing at first with its very different texture to that of the original and ginger flavours, but the flavour itself was also delicious.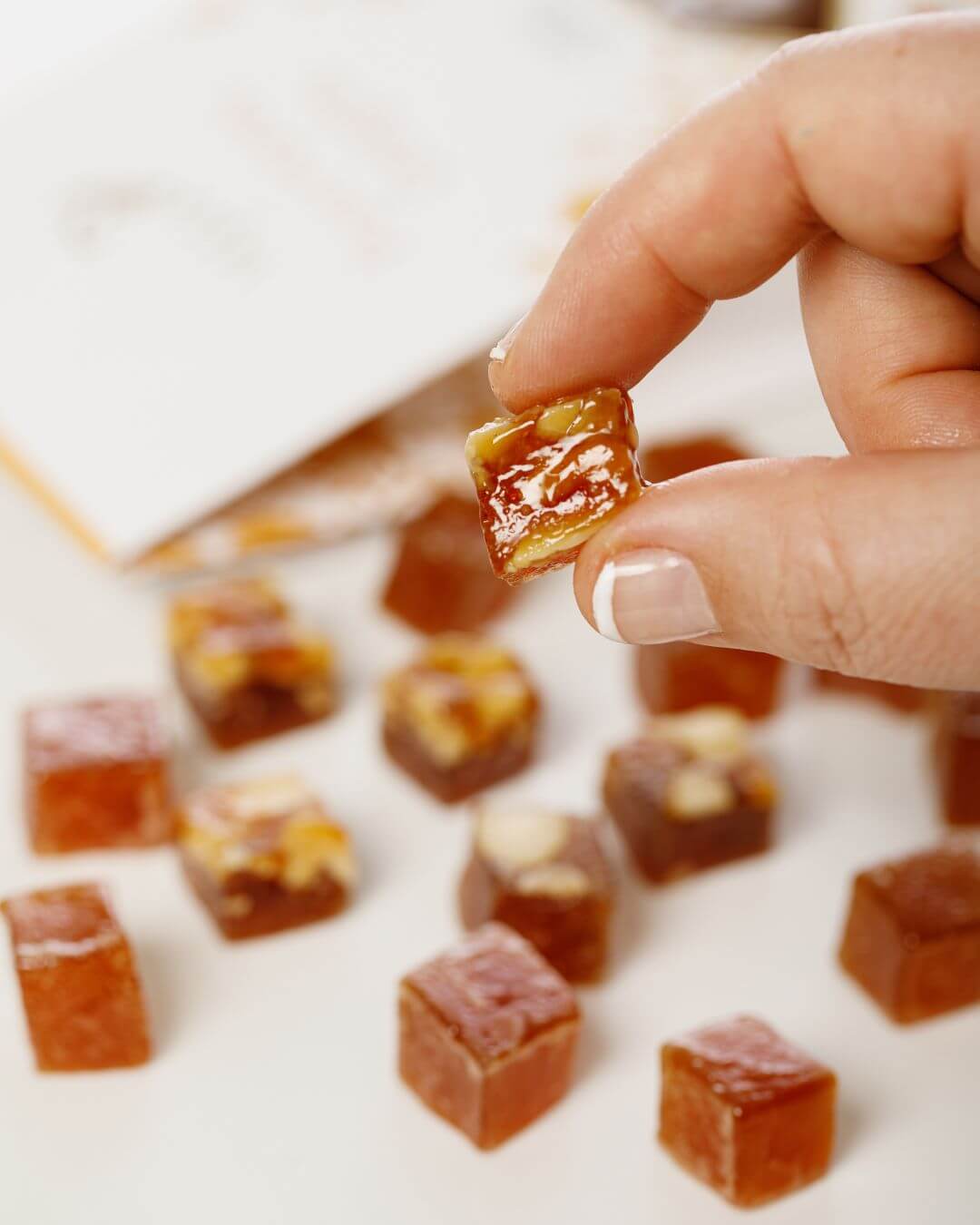 Good things come in threes, and these three flavours would make a delicious holiday gift idea for foodies and friends. Uju gummy sweeties are available on their website.
Feature image supplied by Uju