Written for Food&Home. Originally published on 15 March 2023.
When it comes to special occasions, Sweet Lionheart never lets us down with bright and colourful themed treats.
Their Easter range – available for pre-order – does not disappoint with bunnies galore and speckled eggs.
Let's take a closer look at these cheerful designs for both young and old.
Bun-Bun Biscuits
How about these handmade bunny biscuits for your Easter hunt? It's their little heart nose that makes this a favourite. Six or 12, there'll never be enough of these bunny biscuits.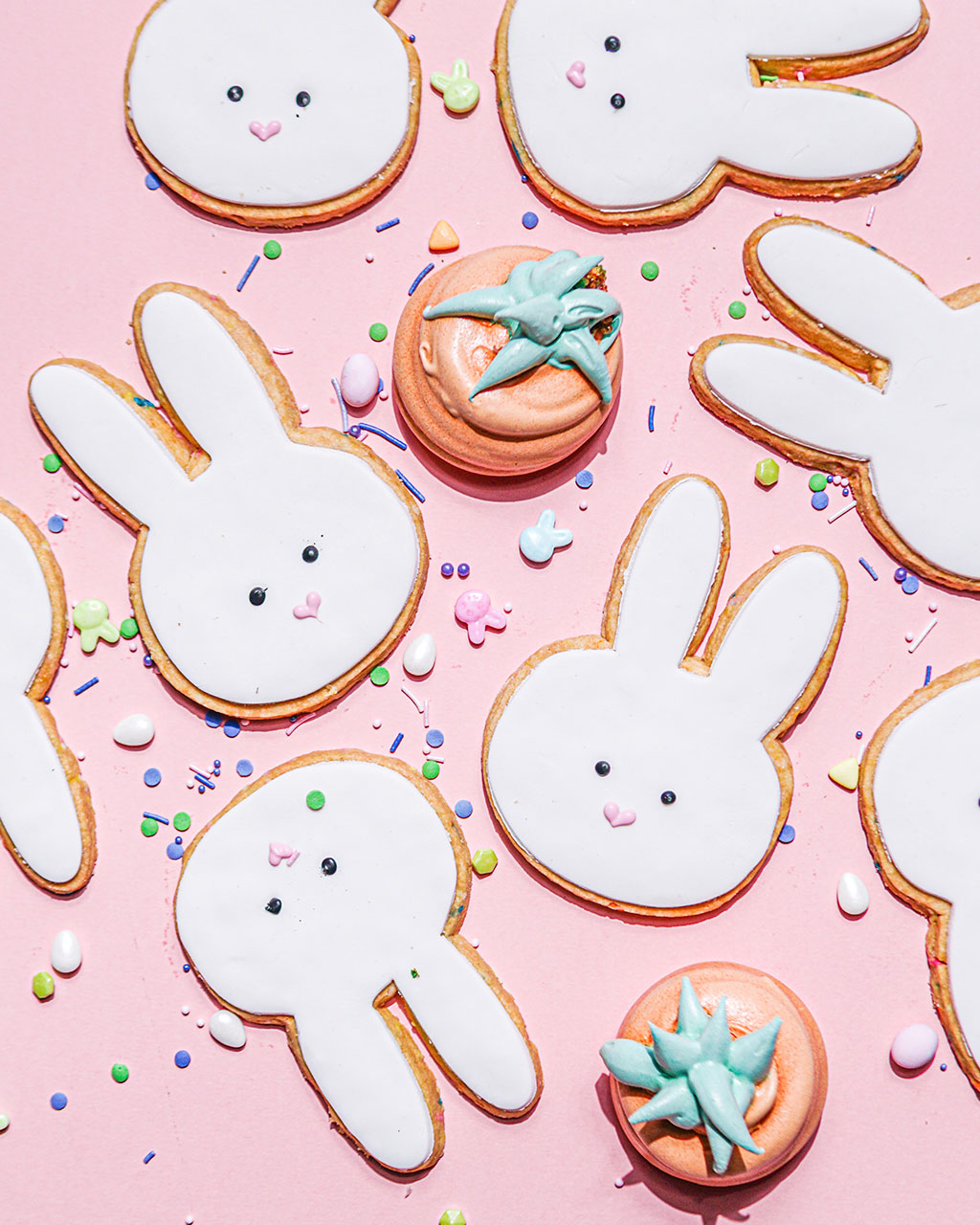 Hopper Biscuit Stack
This colourful cookie sandwich is the only Easter-themed centrepiece you'll need for the long weekend. Think birthday confetti vanilla cookies, vanilla Swiss meringue buttercream, macarons, and more!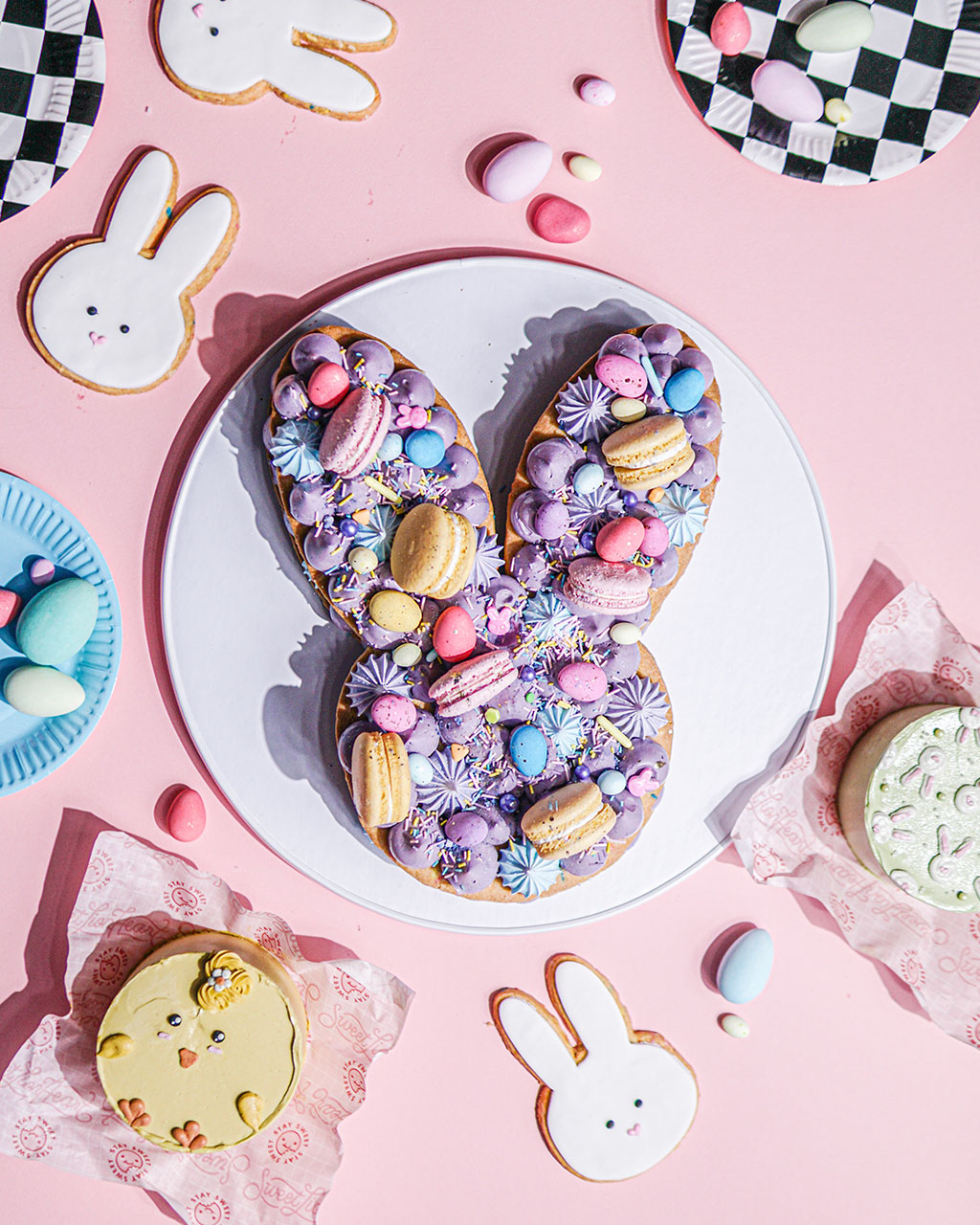 Bun-Bun Brownies
Decadent Easter brownies are what dreams are made of. Their whimsical colours and assortment of sprinkles make them a must-have Easter treat.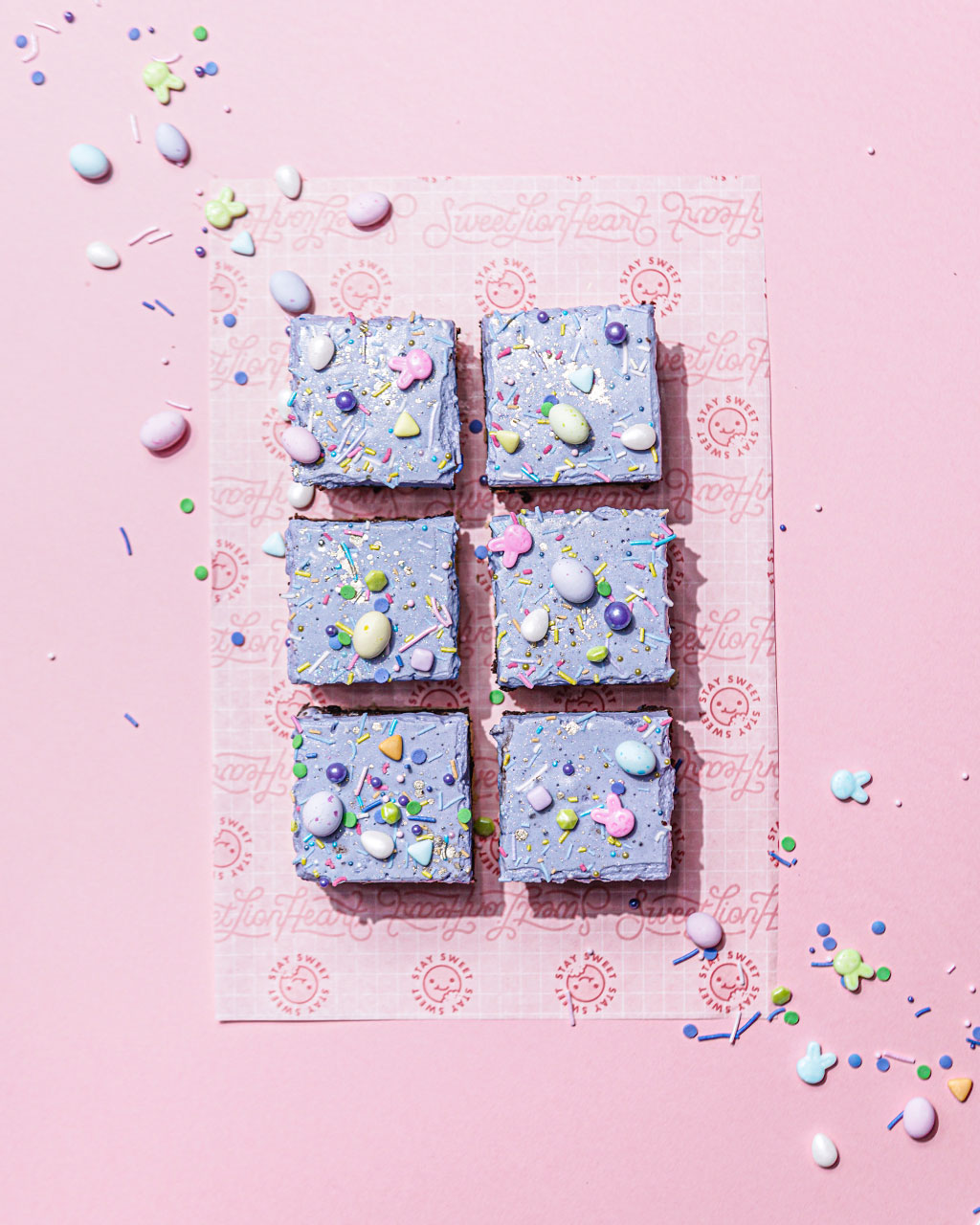 Delilah
If you're looking for something a little more low-key, this classy Delilah cake is the one for you. Its neutral colour palette is brought to life through the combination of tasty textures – from crispy meringues to floral frosting.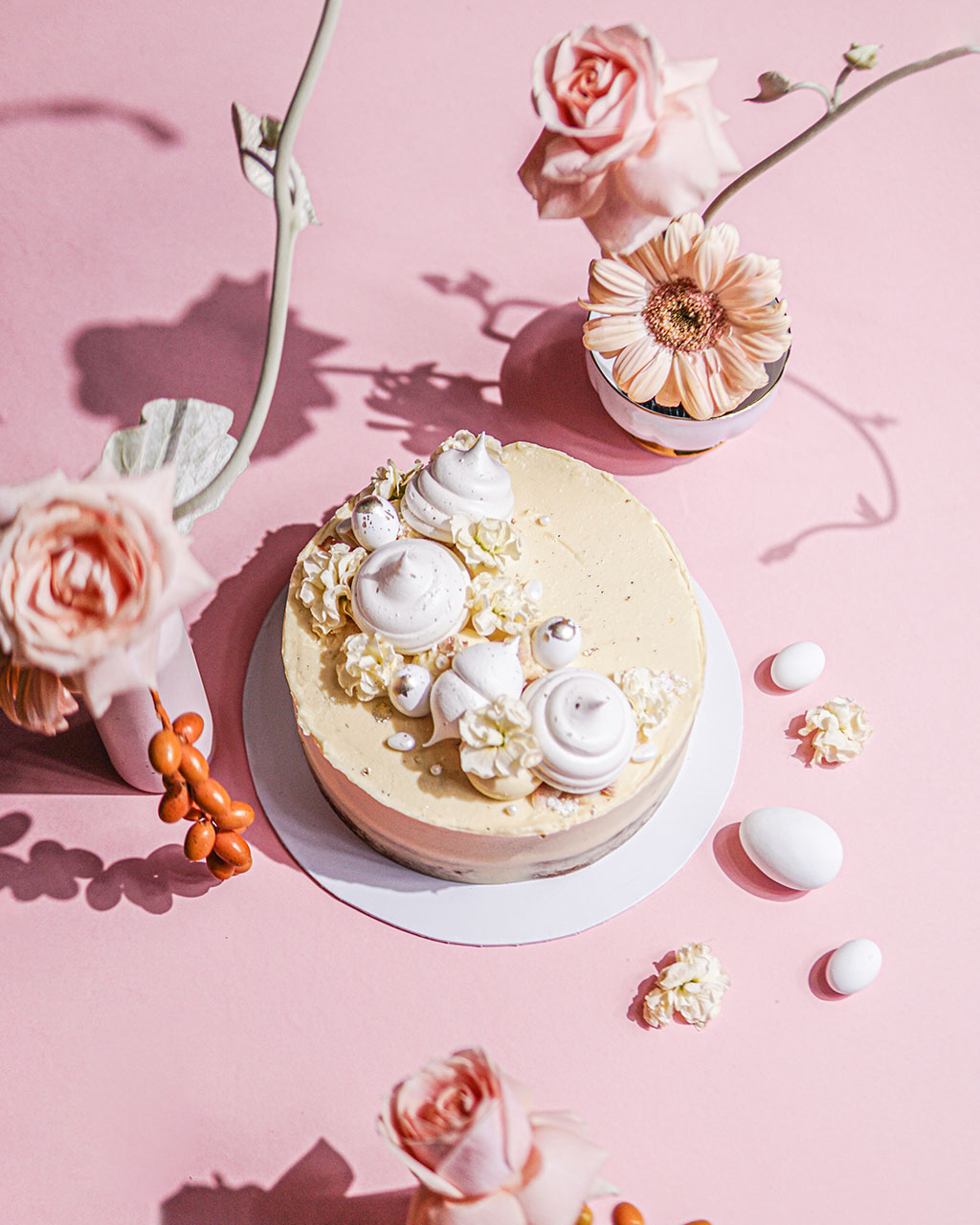 Damsel
Damsel is the cake that transports you back to your childhood with the days of painted eggs and pastel shades. Plus there's a pink surprise in the middle for serving time.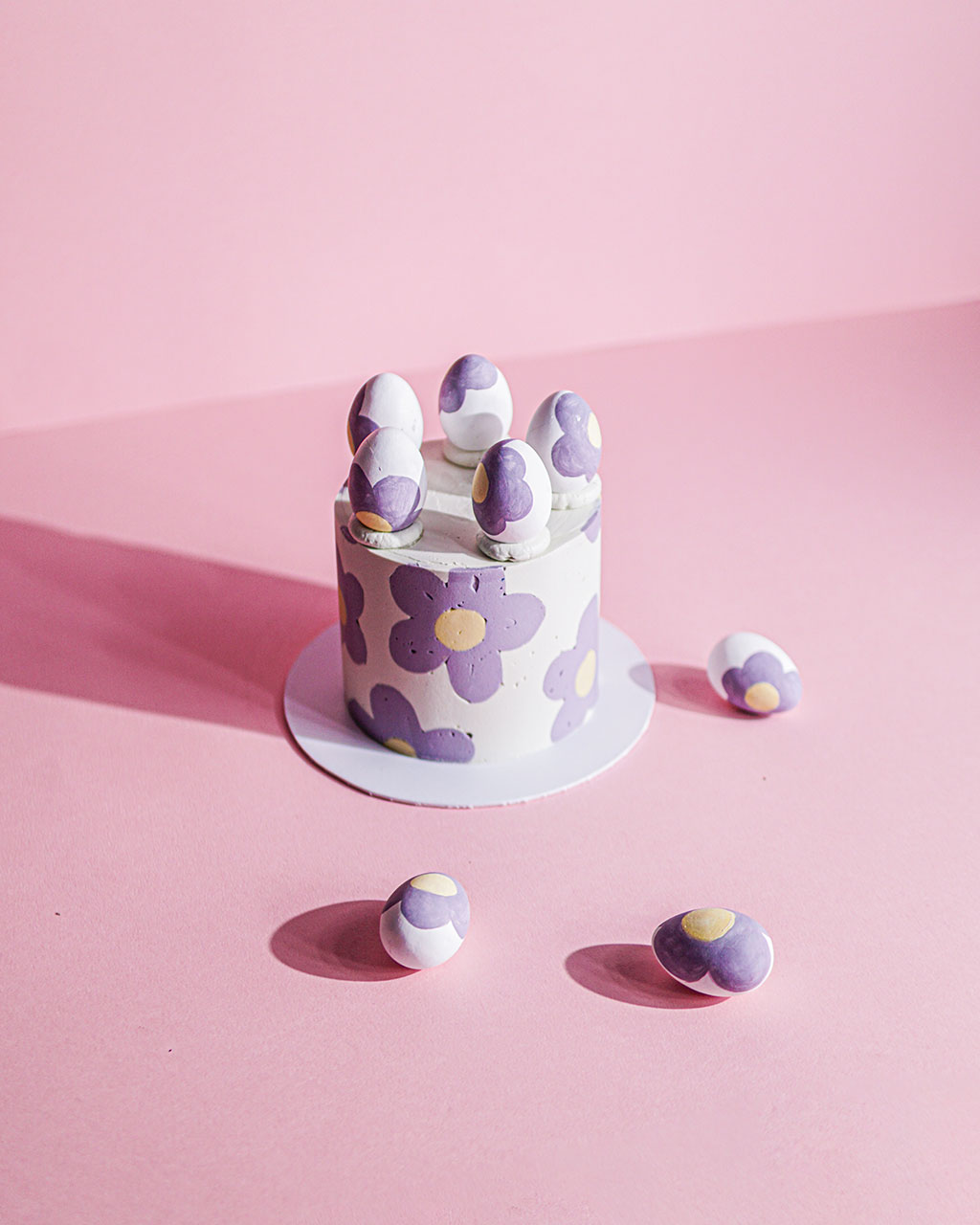 Bunzai
A delicate mix between soft florals and pointy bunny ears, the Bunzai is an understated Easter option for all.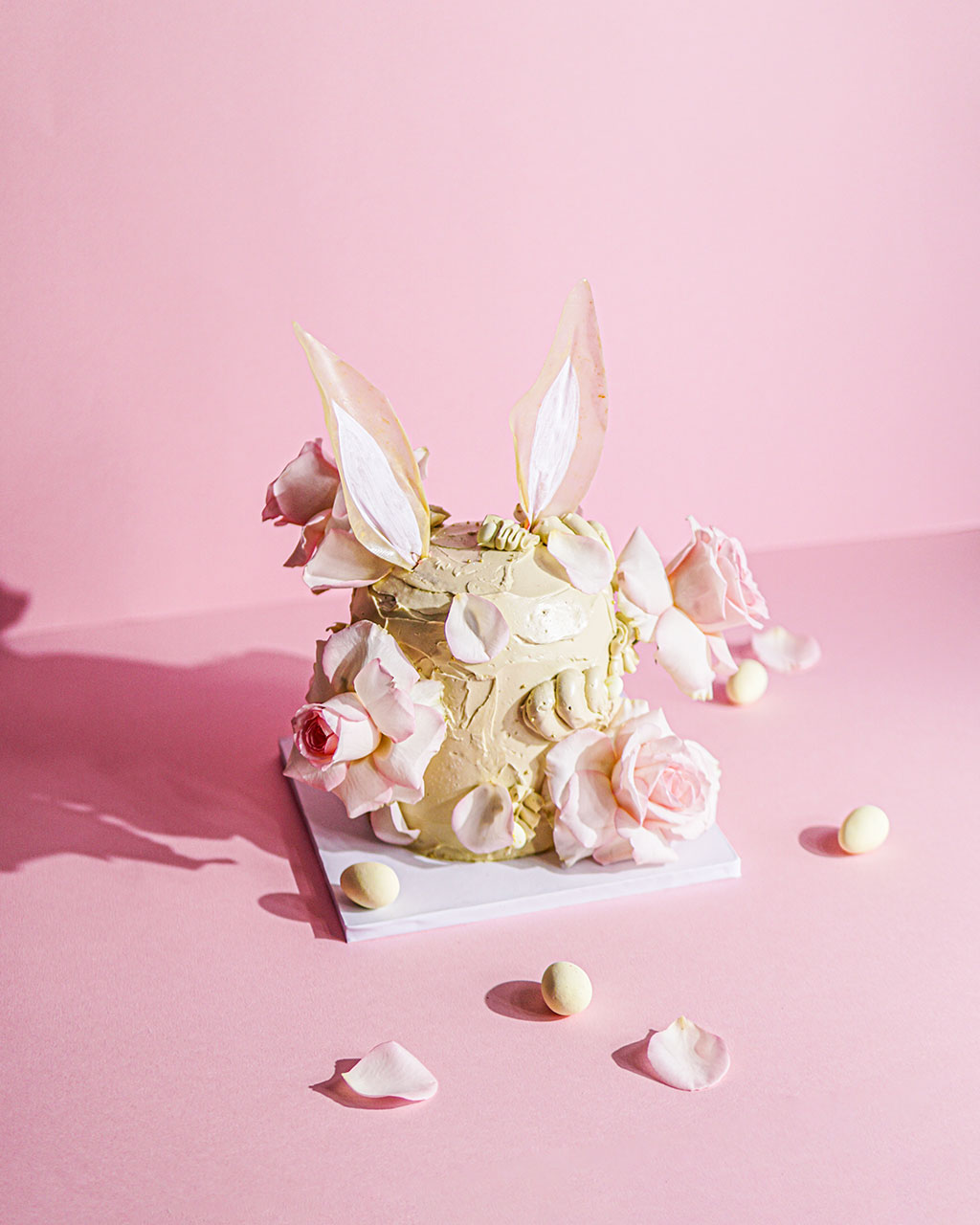 Bunny Mini Cake
Table for two! Sweet Lionheart is famous for their mini cakes, so why not enjoy this bunny themed mini cake for Easter?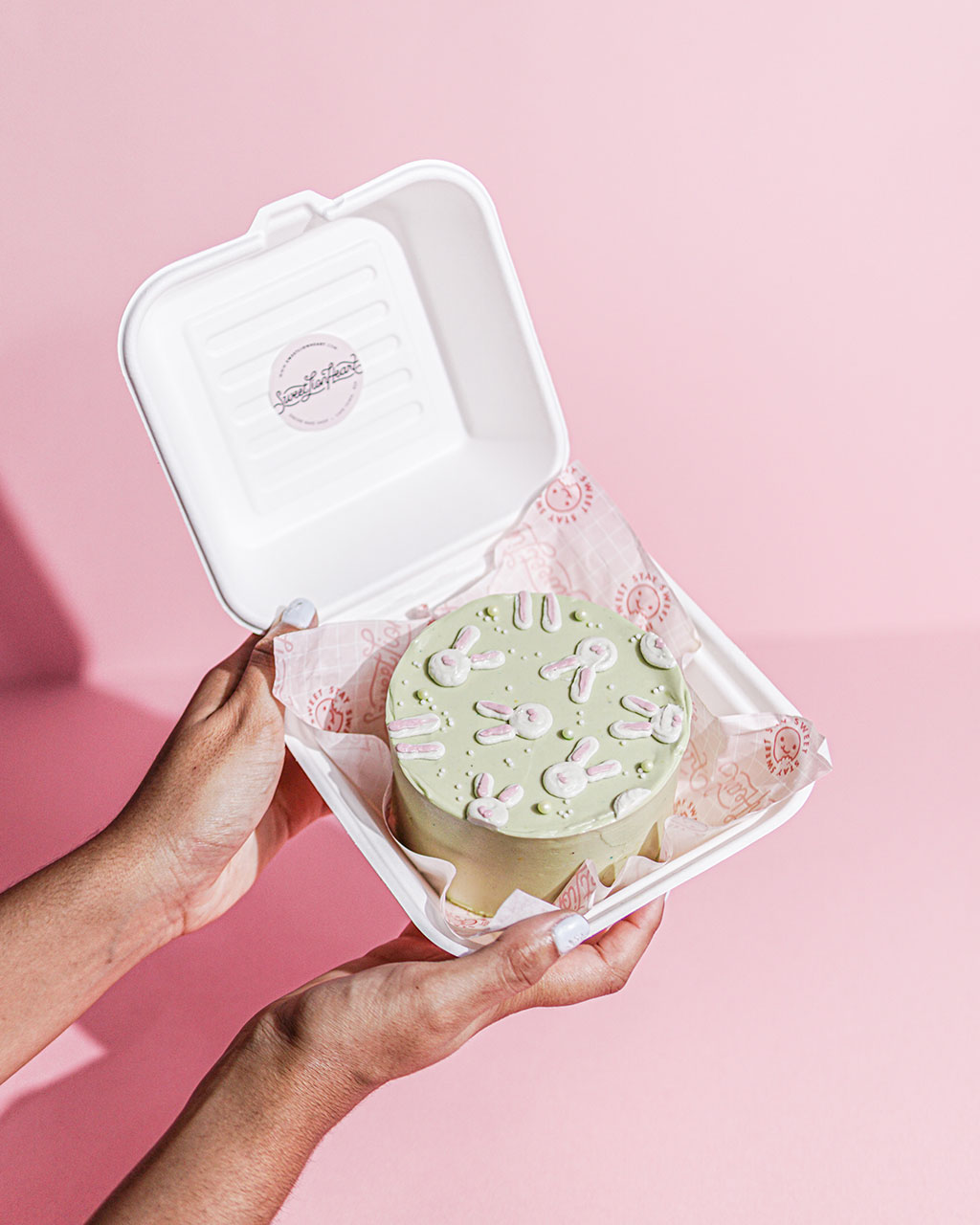 JR Speckled Eggy Mini Cake
This speckled mini cake takes handmade to a whole new level with handcrafted speckled eggs adorning the top of this tasty treat.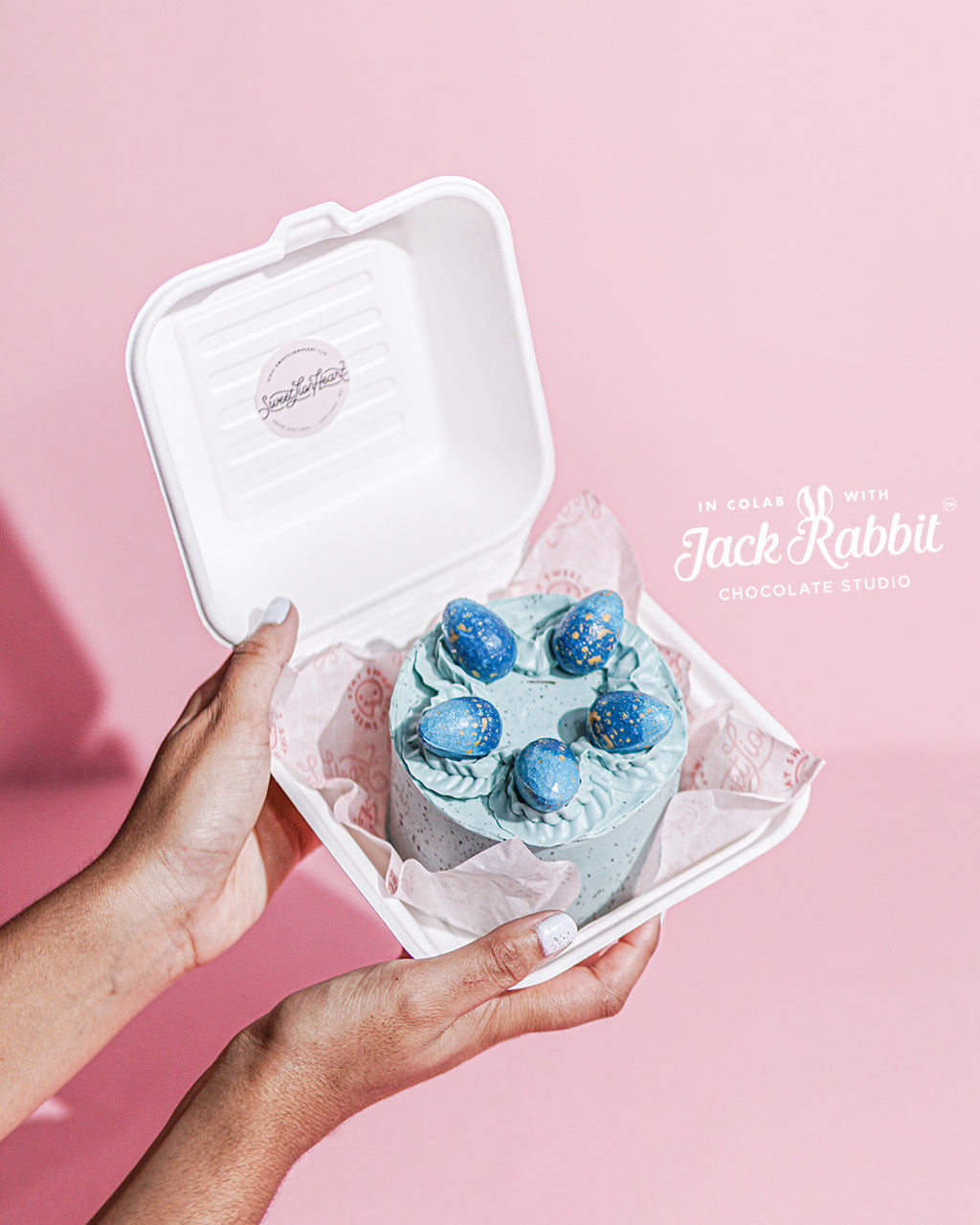 Chickita Mini Cake
If – for some strange reason – you're not a fan of bunnies, then you'll love this soft yellow mini cake featuring a baby chick.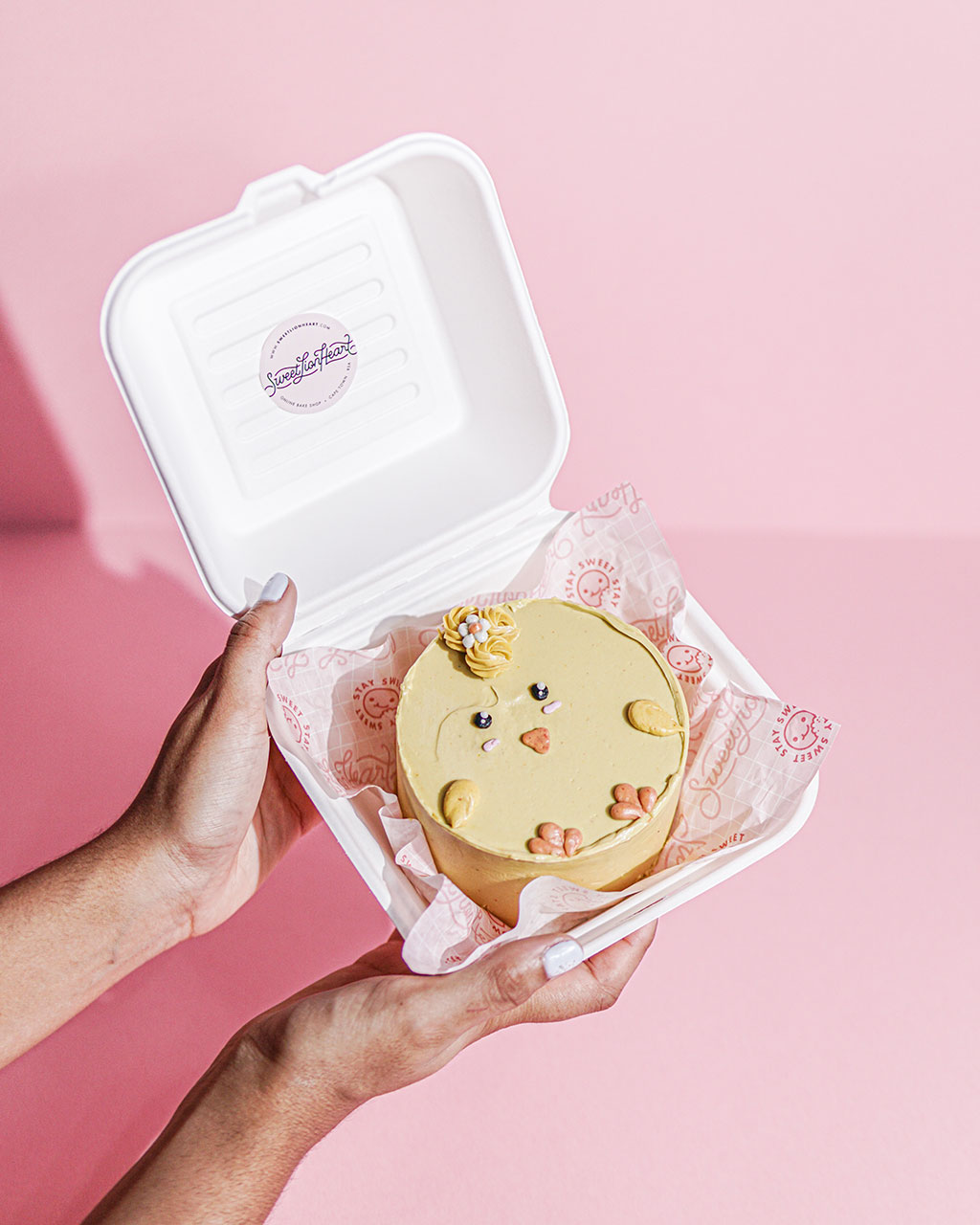 Which is your favourite Easter-themed treat?
Feature image: Sweet Lionheart