I had the most fun chatting to Melanie Knights on her podcast Entrepreneurial Outlaws.
Melanie is a talented creative entrepreneur who is changing the online narrative around diversity and inclusivity. I was honoured to be a part of her podcast – a positive and inspiring space on the internet.
Sandy Norman is joining me on the show to talk about how to repurpose your content without the overwhelm so that it works for you and your business. And of course, we will have a little snippet on the importance of journaling because it's a shared love of Sandy and I.
Listen to (or read the transcript) of this episode on Melanie's website.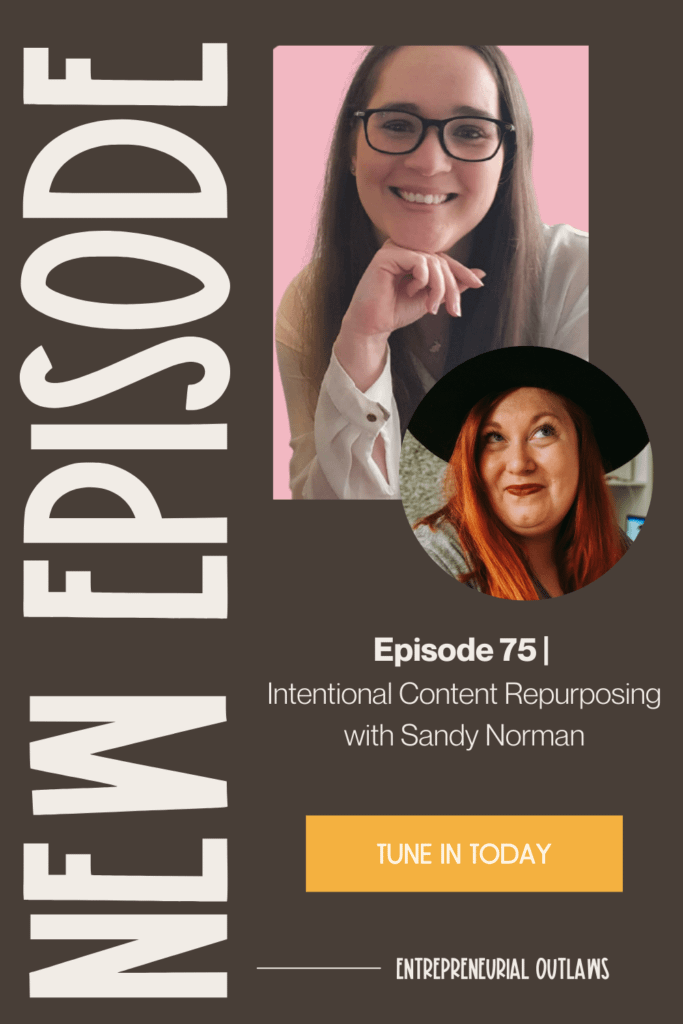 P.S. I was lucky enough to ask Melanie some questions a while ago, which you can read all about here.