A little food for thought: This quote is perfect for the unsteady cook, but also applies to creating content.
The only real stumbling block is fear of failure. In cooking you've got to have a what-the-hell attitude.

Julia Child
Putting so much of yourself into a piece of content can be nerve-wracking – especially if perhaps it doesn't perform as well as you'd hoped. But the trick is to keep going.
Maybe not everyone liked it, but that doesn't mean you should stop creating. Try different directions, different content types, and definitely have a "what-the-hell attitude" – it's one of your most valuable assets.
The more real and authentic you feel (and come across as) the more your audience will resonate with you and your magnetic message.
If you need a place to start, keep these 5 tips in mind to use effective storytelling in your content that unearths the authentic you.
1. Appeal to the senses
The easier it is for your audience to imagine you story, the more they will resonate with it.
For example, food photography is one of my favourite genres of photography and I love to use this love for food in my own content.
This photograph was taken at a workshop held by Heinstirred and The Kate Tin to recreate the cover image of her decadent book Chocolate. Nothing tells a more delicious story than chocolate. The mug cake is on page 27 – highly recommend!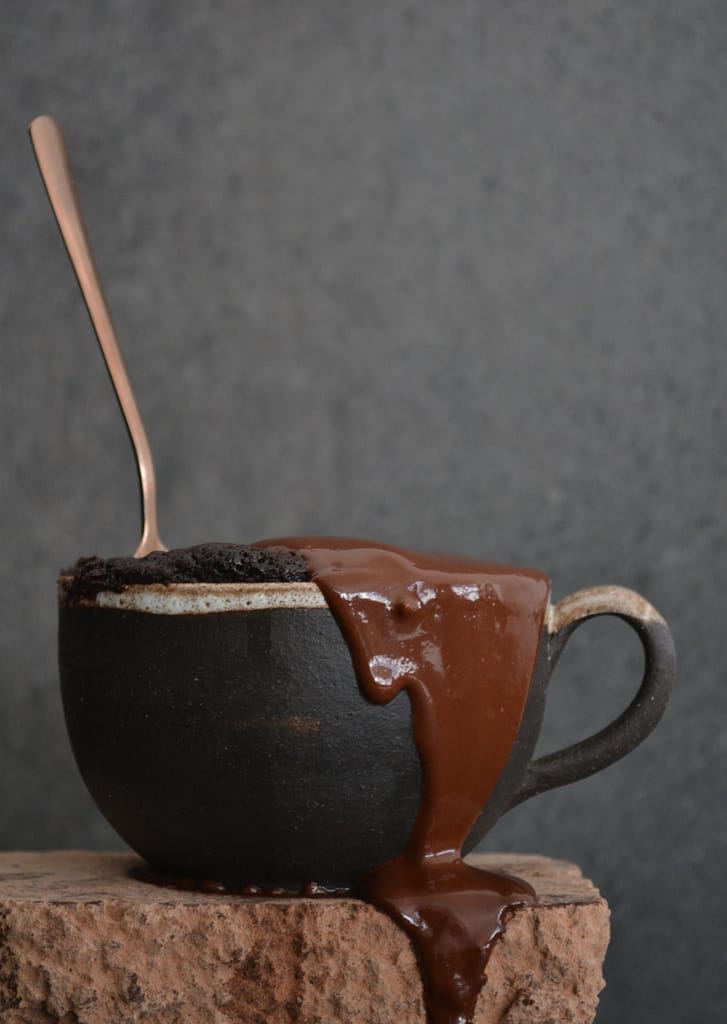 2. Create meaning
Memorable stories that create a meaningful experience for your audience means that your story will stick with them.
3. Educate your audience
Teaching your audience something new means that they will develop trust in your ideas and stories creating a lasting relationship.
4. Keep your story consistent
Consistent storytelling, in particular sharing your mission and values, means that a relationship will grow between you and your audience.
5. Visuals add more
With short attention spans and oversaturation of the online space, vibrant eye-catching visuals are key. They draw your audience in and add life to your story.
Take a look at how these 5 valuable lessons about storytelling come to life here.