Creating an engaging digital product doesn't need to be complicated. If you've got loads of free content available you can repurpose it to create a valuable digital product.
One way to do this with video content is to create a mini course or ebook to sell using those videos combined with the video transcript.
It's an easy way to quickly create a digital product to monetise your expertise and serve your clients in a new and engaging way.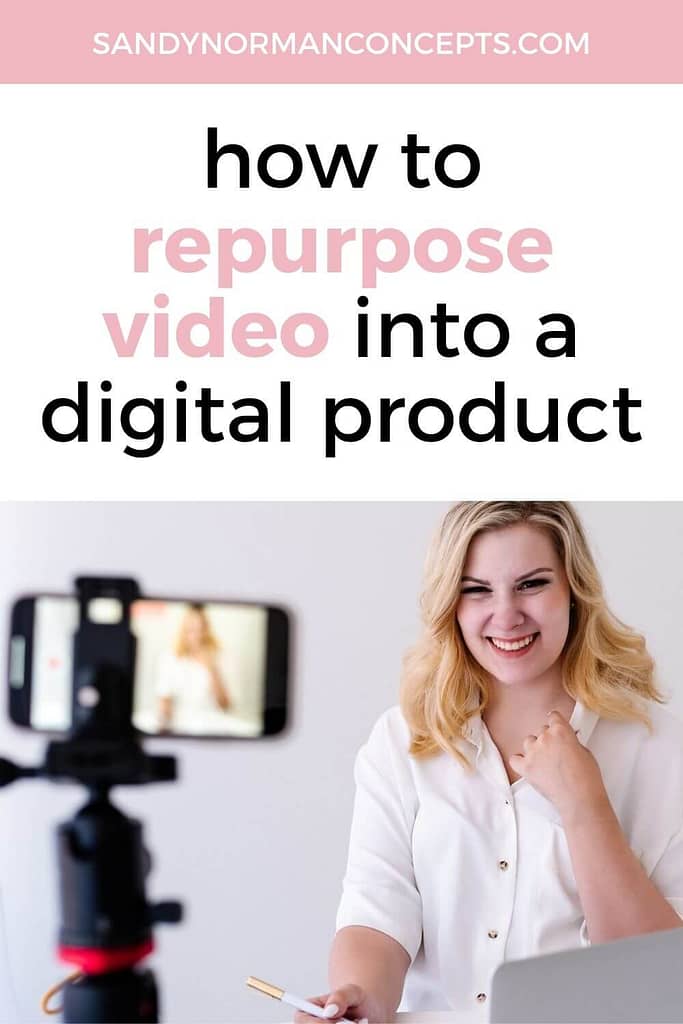 A few ideas I explore in this blog post include:
Mini course
Worksheets
Ebooks or guides
Templates
Audiobooks
Option 1: Using the videos to create a mini course
If you have long form videos:
If you have a YouTube video or go live in your Facebook group regularly, you've probably got a collection of long form video content that you can repurpose.
Perhaps they need a little bit of editing but you've pretty much got your video lessons sorted for an online mini course. If you want to cater to different learners you can use the video transcripts as complementary guides or resources to add to your lessons.
There are loads of places you can host your online course like Kajabi, Membervault, Podia, and more!
If you have short form videos:
Maybe you don't have long form video but you're killing it on Instagram reels. Why not use a collection of how to or informational reels that centre on a similar topic into short lessons for an online mini course?
Here you can use the transcripts or video copy to create mini summaries to complement the lesson.
If you're on a budget you could even look to embed the videos and resources into a short interactive PDF created in Canva to sell as a "one page" mini course. Quick, to the point, and valuable!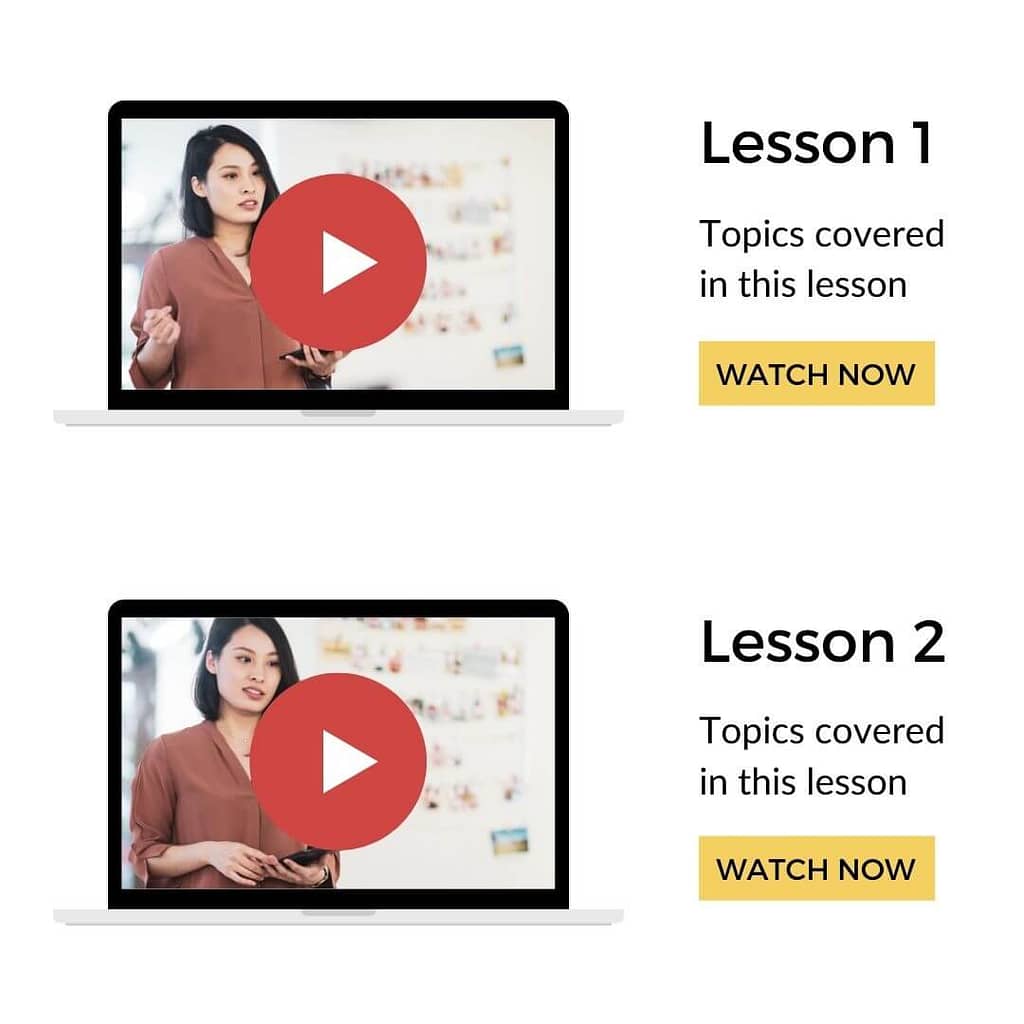 Option 2: Creating fill-in-the-blank worksheets
As I said previously, video transcripts can be repurposed into fill-in-the-blank worksheets that complement a mini course.
However, you could even sell worksheets with a standalone webinar or masterclass using one of your value-packed videos.
If your worksheets are comprehensive enough you could sell them separately as a fun interactive digital product that your clients can learn from.
Canva has loads of worksheet templates that can be easily customised. If you're in a hurry you can always browse Creative Market for some really beautiful ready-made templates.
Option 3: Using video transcripts to create ebooks or guides
Once you have your video transcript you can edit the transcript to create a mini guide or ebook to sell. It's as simple as sprucing up a Word document and selling it in PDF format.
You can totally get fancy with Canva but if you're in a hurry as long as it's super clear and easy to read, a simple PDF is perfect. 
Try out an app like Hemingway to make sure that your ebook or guide is simple and understandable. Video transcripts may need a bit of editing if you're like me and start a lot of your spoken sentences with "so" or "anyway". Try Happy Scribe for transcriptions. 
Option 4: Using video transcripts to create templates
Do you have a signature method that you outline in any of your videos?
This is a great opportunity to create a template or step by step outline that people can reference or fill in to implement your method on their own.
For example, if your video helps people write kickass email copy, you could use the transcript to outline a template that takes them through this process step by step. That way when they're creating their email copy, you're top of mind as they use your method.
Option 5: Using the video audio to create an audiobook
If your video audio quality is excellent, why not turn it into an audiobook?
You could take a series of videos that cover a similar topic and extract the audio to combine a few "episodes" into "chapters".
Audiobooks are a great option for your clients or customers who are on the go and looking for an easy way to consume your content.
Final Thoughts
Repurposing your video content in these ways is a great way to expand the reach of your content without doing loads of work from scratch. If your content is evergreen then you could potentially cycle through all of these options over time!