The term "evergreen content" is often thrown around by SEO experts and content creators.
But what does it actually mean?
Evergreen content can be described as content that remains relevant for years to come. Content that will likely show up in search results long after you've created it.
Assuming that it's optimised for search of course.
However, the most important thing to remember about evergreen – or SEO optimised content – is to write for people first. No dedicated reader is going to want to read through a robotic post that lacks heart and soul.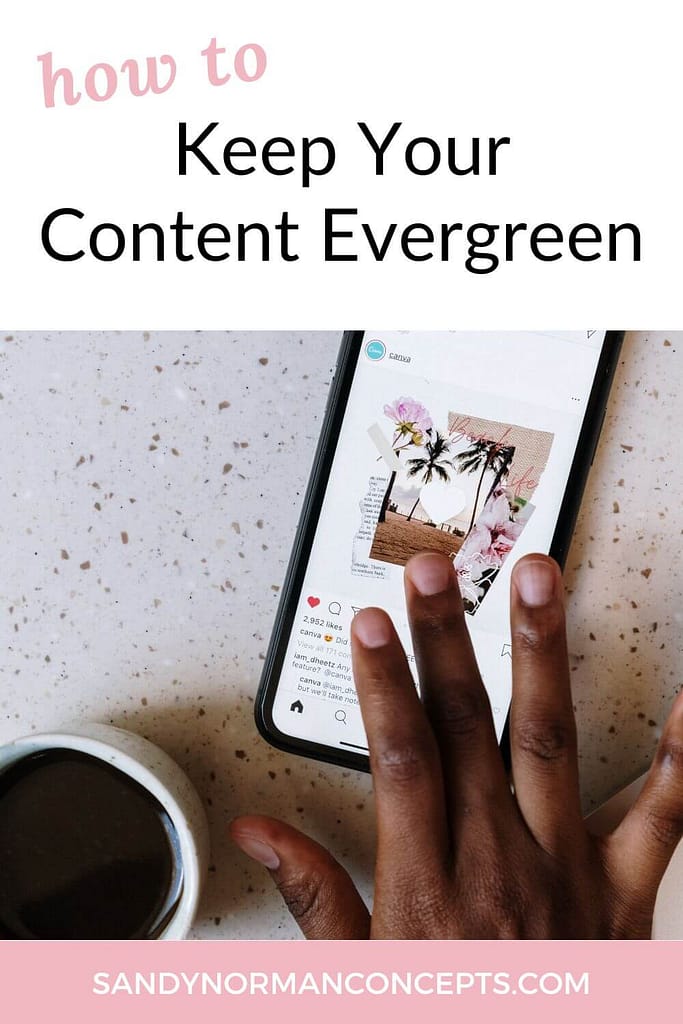 How to find evergreen topics
It can be tricky to decide what, exactly, constitutes evergreen content. People change, demands change, interests evolve – how do you keep up with this?
There are a few ways to do this.
What questions do you see being asked all the time in your niche? Either by your clients or followers – or even in other places like Facebook groups, Quora, or Reddit.
Dig a little deeper. Take those questions and type them into Google or Answer the Public and find related questions or terms that can either offer you more content ideas..
Conduct keyword research to determine the relevancy of what you've uncovered. Is it an active search term that's in demand?
Refer to Google trends or Pinterest trends to see when this type of content performs. This can be helpful to determine a content repurposing strategy to continue sharing and promoting your kickass piece of content.
Creating your evergreen piece of content
A few SEO basics can help with crafting the ultimate piece of evergreen content. Whether you create video, audio, or video content, following these general principles can help your content get found.
Based on the research you've done to find topic ideas, use those keywords (including longtail keywords) to start putting together your evergreen content.
Include keywords in your title – the closer the main keywords are to the beginning of the title the better. You want to hook people – and search engines – in immediately.
Include keywords in your subheadings and body copy – for podcasts or video this can be the description.
SEO is a constantly evolving practice as search engines continue to tailor their algorithms to users' needs. If you get the basics down, you should be able to learn and adapt as you go.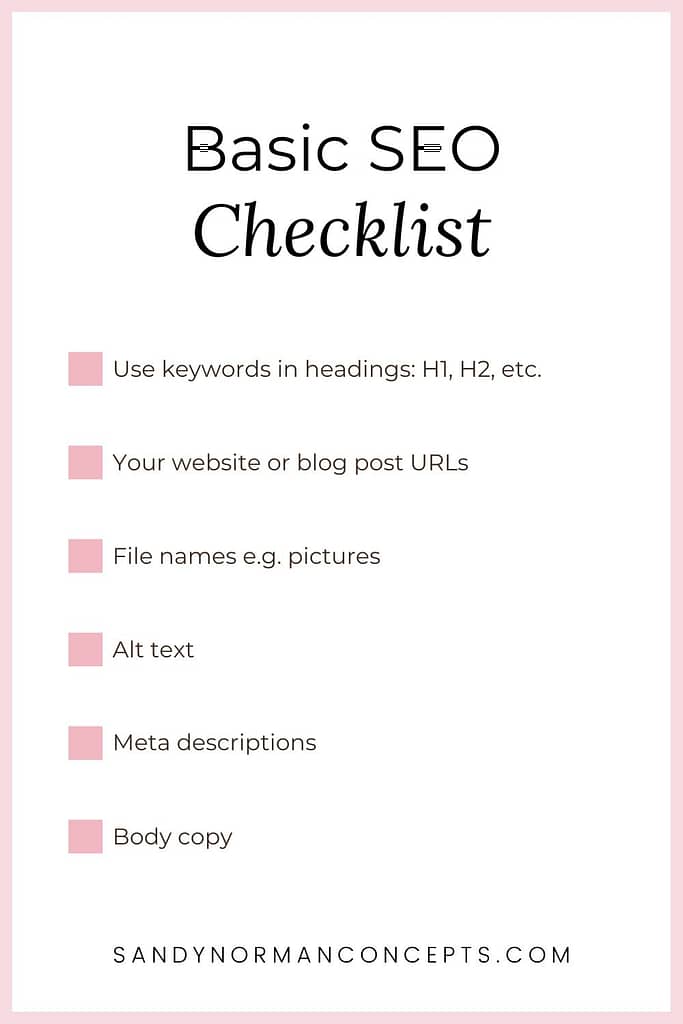 A helpful tip is to create a "web" of evergreen content and how you can link to each post to create interconnected content that keeps your audience engaged and wanting to hop down the rabbit hole into your world.
Sharing your evergreen content
The beauty of evergreen content is that you can reshare it whenever you'd like. Having a solid content repurposing strategy can save you a lot of time. Plus, not everyone will see what you shared the first time.
As you gain more followers, they'll definitely want to see that helpful piece of content that answers their burning questions.
Hailey Dale from Your Content Your Empire put out an interesting blog post about how she didn't create content for an entire year by using her existing content. With a library of strong evergreen content – that could be you too.
For the skim readers
Evergreen content is content that continue to serve you for years to come thanks to its relevancy and SEO potential.
Find topics using tools like Google keyword planner, Quora, Answer the Public, Google or Pinterest trends.
Craft your evergreen content with your keywords (long-tail too) in mind to create discoverable content.
Share your evergreen content over and over. Evergreen content remains fresh to new eyes, so keep sharing it!
How do you plan to use evergreen content in your business?