Brand contact refers to every touchpoint that the consumer has with the brand, whether this be a phone call, an email or a physical meeting.
This specific interaction helps to shape the opinions and feelings that a consumer may have about a brand. This means that these processes should be carefully planned in order to ensure that stakeholders have a good perception of the brand.
In order to explore the 5 steps in the brand contact process, we will look at The Velvet Cake Co. with an outside-in perspective to see what they are doing well. A holistic viewpoint is important to analyse the brand and see whether or not they are delivering on their promises and brand values in a coherent and consistent manner.
This includes investigating all points of contact, the primary brand contact patterns, the most important brand contact points, and the brand contact cohesion strategy and how to manage it.
1. All Points of Contact
Establishing all points of contact that The Velvet Cake Co. has with stakeholders can be seen as creating a brand inventory. This inventory highlights the ways in which stakeholders are able to communicate with them.
The Velvet Cake Co.'s brand inventory looks at the below elements:
Product Points
• Colourful packaging
• Welcoming, well-decorated stores
• Beautifully presented cupcakes and cakes
• Competitive prices although verging on expensive
• Efficient delivery systems with an on-brand vehicle
Service Points
• In-store shop assistants
• Online store
• Social media team
• Email correspondence
• Customer service help-line
• Blog with product related content
Planned Points
• Social media advertisements e.g. sponsored posts
• Radio coverage (collaborated with Smile 90.4 FM)
• Newsletters highlighting specials and products
• Collaborating with Canal Walk to create DIY wedding cakes
Unplanned Points
• Social media posts and comments from customers
• Friends, family or colleagues discussing the brand
These touchpoints help illustrate where and when The Velvet Cake Co. comes into contact with customers. Internal marketing is important for each of these touchpoints to ensure that employees are delivering on the brand message and values in each part of the brand contact process. Employee involvement is crucial for a customer to have a good experience with the brand at each of these points.
2. Primary Brand Contact Patterns
The inventory is able to display the main brand contact patterns that exist between the customer and The Velvet Cake Co. This highlights the most common touchpoints during their interaction. This includes stepping into their physical stores to finding them on social media.
Internal marketing plays a big role in ensuring that customers get the best first impression. This means that employees feel passionately about the brand and are able to convey this passion along with brand values to the customer.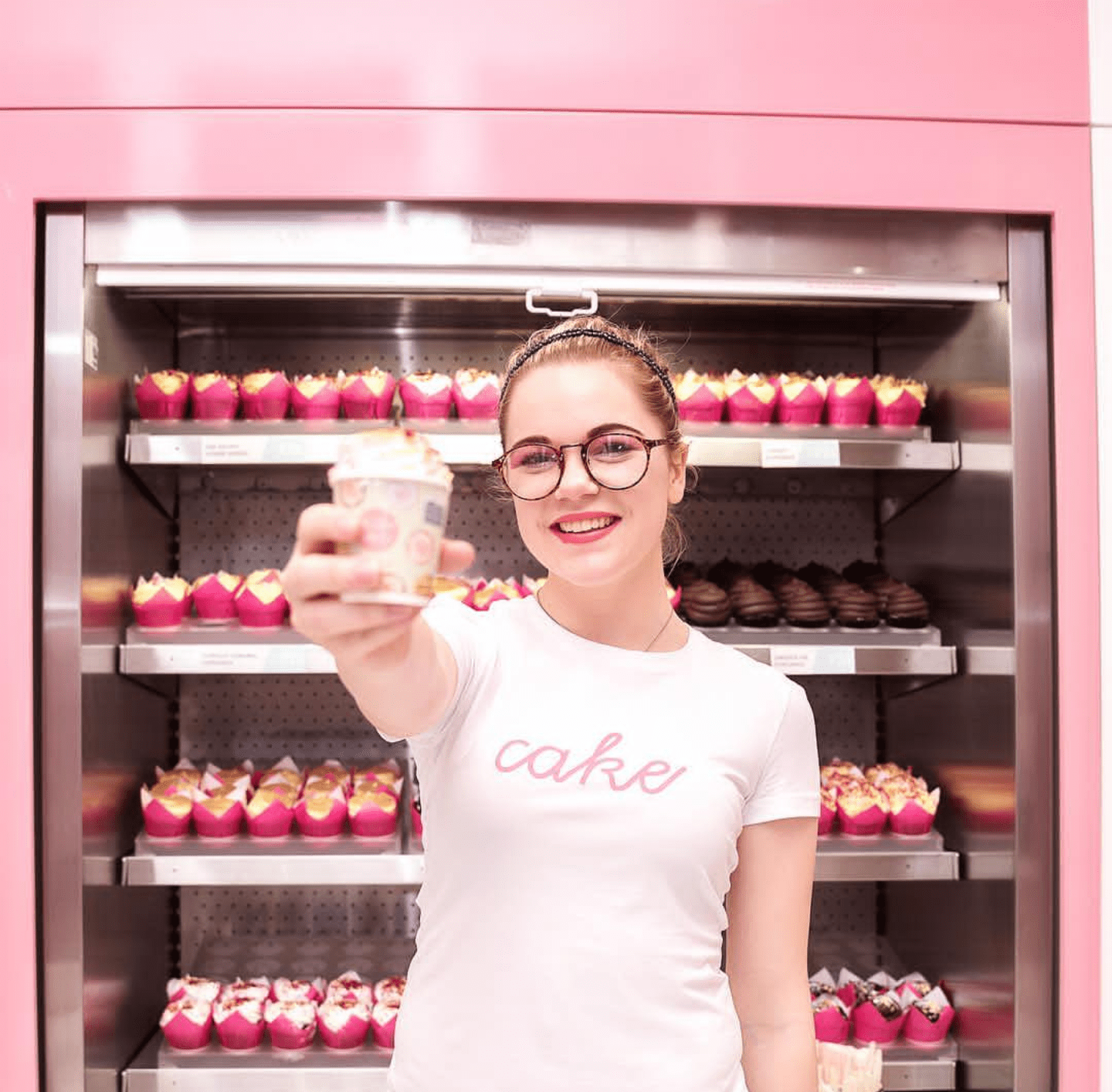 3. Most Important Brand Contact Points
There are 5 different variables that can be used to help determine the most important and influential touchpoints according to Klopper and North:
First contact point: Their physical stores and the employees that greet and assist customers. This illustrates the importance of internal marketing and ensuring that employees feel valued and therefore happy to convey the brand values in a friendly, welcoming manner.
Last contact point: The sharing of their customers' cakes on social media illustrated in their Instagram stories and Cake Community on Facebook. This makes customers feel special and encourages engagement with the brand.
Frequent contact points: The Velvet Cake Co.'s frequent newsletters. These highlight specials and new products encouraging customers to return.
Impact contact points: The Velvet Cake Co. has loyalty cards that enable the user to get a free slice of cake once they have filled in the card. This encourages the customer to visit the stores more frequently in order to be 'rewarded' for their loyalty.
Resonant contact points: Their name resonates with customers as it brings forward connotations that link to their offering of delicious cakes and cupcakes.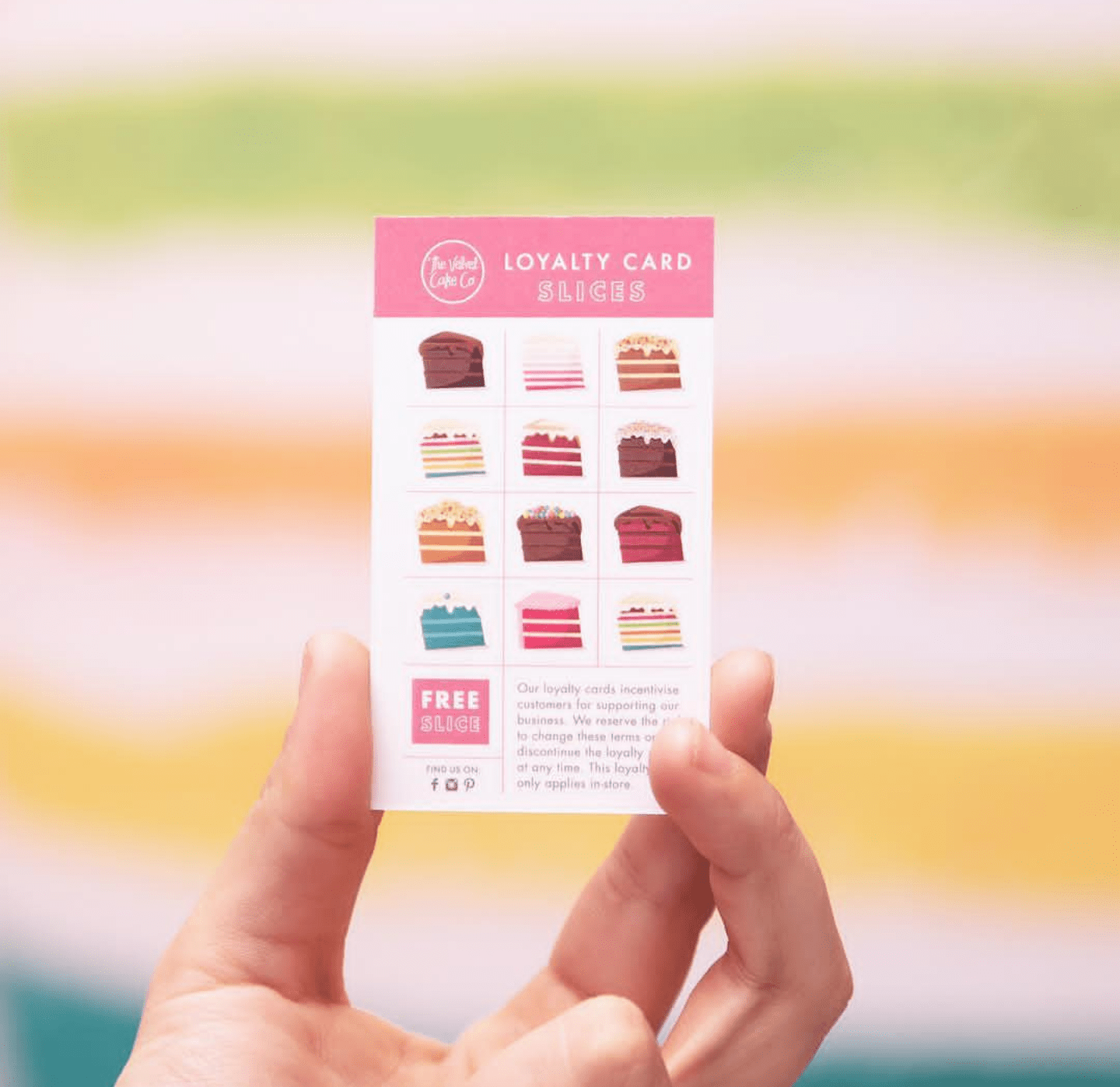 All of these contact points are important to keep in mind when focusing on the next step of the brand contact process. It helps to show the importance of employee involvement in every step of the brand contact process.
4. Brand Contact Cohesion Strategy
An analysis of these touchpoints is key to create a brand contact cohesion strategy. These touchpoints need to serve the brand purpose and ensure consistency at all of these points. The Velvet Cake Co. does this well by showcasing a cheerful, colourful mood that helps to welcome new and existing customers with the help of dedicated, friendly staff.
5. Managing the Brand Contact Cohesion Strategy
There are two levels that exist for the implementation of a brand contact cohesion strategy:
1. Leadership and management need to develop the brand's identity system to drive the brand towards its purpose and vision. The Velvet Cake Co.'s founder, Jandri van Zyl, is actively involved with the brand and spreading its message.
2. Employees can be seen as the lifeblood of an organisation as they are involved with the customer at all touchpoints. Their pride in the brand ensures that they will be willing to serve customers more efficiently. The Velvet Cake Co. has many dedicated, cheerful employees in their employ.
These two levels ensure brand cohesion is fulfilled at all points of contact.
Final thoughts
After looking further into the Velvet Cake Co.'s different points of contact, primary contact patterns, most important contact points as well as the brand cohesion strategy and its management, we have a better idea of how they make use of the brand contact process.
Therefore, we can see how in order for a brand to be successful in the face of its customers, they need to establish a strong foundation within the company with a focus on internal stakeholders – particularly their employees. It can be seen that The Velvet Cake Co. are consistent through all of their touchpoints and are successful in maintaining a coherent brand process strategy.
Feature image: Pixabay
*Blog post created for the UCT GetSmarter Brand Management Short Course first published 1 April 2019