I wrote a series of three article for Erin Flynn's Out of Office Entrepreneur blog all about content repurposing.
If you're wanting to learn more about getting started with content repurposing and how to build your magnetic authority online utilising it effectively, you don't want to miss out on these blog posts!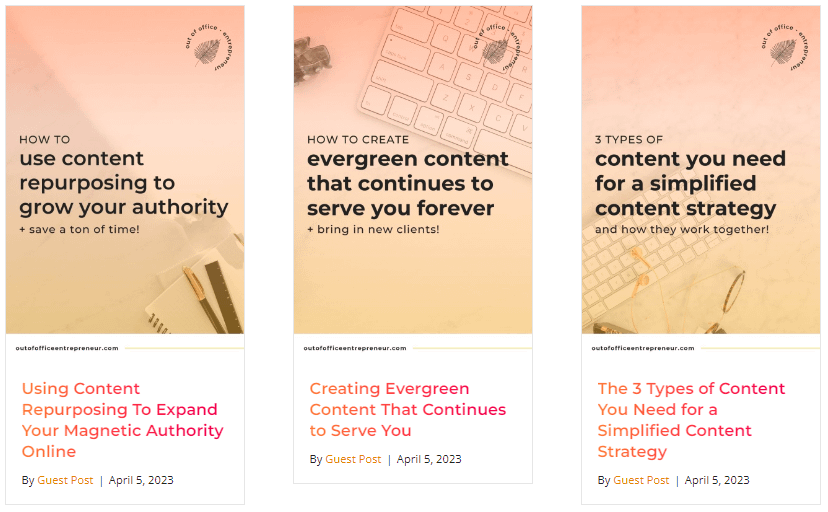 In the series I covered:
You can read them all on the blog. Erin Flynn is beginning a new journey to better serve website designers – be sure to keep up with her to find out more!