Seasonal content is a great way to create content that resonates and engages with your audience.
The change in seasons is something we can all relate to as we enjoy the little things that make each season unique. Except summer. Summer can stop.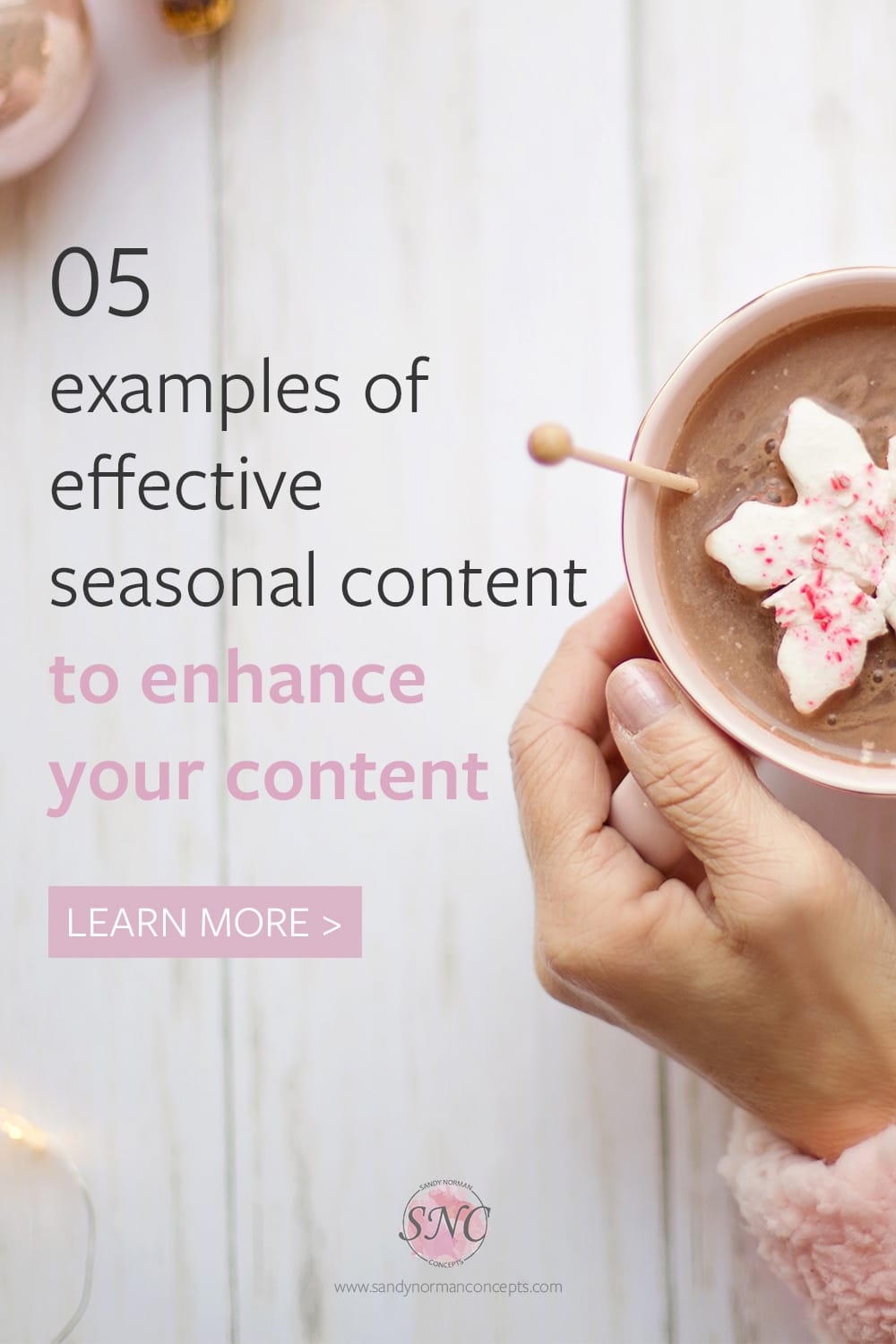 In this blog post we're looking at winter content. Think warm drinks, piping hot soups, and an all round cosy atmosphere.
It's important to look at examples of content that evoke the senses while simultaneously conveying a brand message. This winter I've noticed 5 South African brands that stand out amongst the rest when it comes to sharing warming winter content. Let's take a look.
1. NOMU and the Art of Hot Chocolate
NOMU has one of the best hot chocolates – and I'm not saying that just because I recently bought 1.75 kg of it.
Hot chocolate is a beverage that is easily the best for those cold winter nights, and they have a range to choose from to suit a variety of tastes. They make use of strong imagery that conveys a clear message and atmosphere to evoke emotion from their audience.
Our favourite time of day – the evening hot chocolate!⁠ We hope that your evenings have been as cosy and warm as ours have.⁠
What we can learn from this example (and there are many more delicious hot chocolaty examples) is that a message doesn't need to be complicated to elicit a response. The hot chocolate is the hero and that's clearly presented with the toasty marshmallows complementing the chocolate drink.
This video is another example of their content that is filled with a warming, relatable message that focuses on their hot chocolates. Simple imagery that is relatable and makes people say, "Yes, that's me." is all you really need.
NOMU creates this type of content often and I particularly enjoy their winter content as it's one of the few times when I can justify my addiction to hot chocolate. Yes, that is me.
2. Pesto Princess and Their Warming Winter Soups
Don't get me started on Pesto Princess' basil pesto. I go through it by the kilo. No pasta is safe.
But I digress.
It's quite easy to see then, that their soups are of a similar quality. The imagery they use to convey their soups in a natural atmosphere – as if to say that this is your kitchen – is relatable. Their audience can see an element of themselves in this homely content.
Are you stocked up with our Pesto Princess soup range in time for the rainy week ahead?
They have great examples of content that sell a lifestyle to the home cook. Well I suppose in this case it's the convenience of simply warming a soup and dishing up. The warming winter atmosphere certainly helps their audience resonate with this type of natural content.
Here we can see how seasonal content is about drawing people in to a particular atmosphere. Utilising this atmosphere helps to portray a common theme that their audience can relate to – all while remaining brand relevant.
This is evident in Pesto Princess' content as they share many more warming images that position their products as winter kitchen essentials. Although you may argue that making soup from scratch is more homely, they position their product in such a way that you can't help but see it in your own kitchen and begin to justify trying something new.
3. Afrikoa and the Winter Chocolates
Nothing quite spells "seasonal content" like a winter collection. And a winter collection Afrikoa certainly delivers.
I love their idea of having limited edition gift boxes every 2 months. Everyone's inner collector appreciates something extra special to look forward to. In this case it's a collection of decadent chocolates that can be enjoyed around the fire.
The imagery they used to announce the collection with the dark, moody colours emphasises the wintery feel of the collection. On top of the imagery, their caption communicates more about their offering, which I feel helps to personalise the collection because, as consumers, it's quite nice to know what we're getting.
Our chocolate makers are constantly inspired by local ingredients and this month it's warm cosy wintery flavours which have made their way into our chocolates.
It's a great example of content that uses a combination of strong visuals and a descriptive caption to communicate an overall message that engages with their audience. Clear packaging shots combined with visible ready-to-eat chocolate speaks to the senses and creates a deliciously warm atmosphere for their audience.
As content creators it might be tempting to focus on either the caption or image but this example shows us that complementary content is key.
4. The Creamery and Ice Cold Ice Cream
The Creamery gets clever on their social platforms by making ice cream desirable even in winter. Ice cream has summertime connotations and is most often positioned as a sweet treat that is enjoyed under the sun.
But The Creamery reminds us that ice cream can (and should) be enjoyed all year round – even when we're feeling a smidge cold.
Combining their ice cream with malva puddings is a delicious way to repackage their offering and generate interest. Again, the idea of limited edition is cleverly used to get people into their cafés to try something that they won't want to miss out on.
Our limited edition Malva Puddings are back! We bake these delightful, buttery puds in-house, and serve them up warm in cafes, topped with any scoop of your choice. Give this winter warmer a try at any of our cafés.
Positioning your offering in an interesting, seasonally relevant manner is a winning way to resonate with your audience. Different seasons bring up different connotations and playing on these connotations can help to personalise your message and elevate your content.
5. Flatlay Studio and the Winter Collection
Photography is an important part of content creation. Without eye-catching visuals it can be difficult to stand out from other content creators and brands.
This is where brands like the Flatlay Studio come in. They have a wide range of high quality styling boards (I might be biased here as I've started my very own collection of boards) that can create a range of different moods and atmospheres depending on your selection.
They've come out with their winter collection that contains boards that can be used to create winter atmospheres like the image below.
[T]his beauty adds dark and moody vibes without being too tricky to photograph for beginner stylists.
This photograph could have easily had a spring or summer feel to it with a different board, but this dark selection brings to life a moody winter atmosphere.
This is a perfect example of how your selection of materials (in this case a styling board) can boost your content and give it a completely different feel depending on your message. Think of how your audience will interpret your content – is it conveying the atmosphere that you're going for?
Final Thoughts
From looking at these 5 South African brands we can learn a thing or two about seasonal content and how important it is to utilise it well. Of course we looked at winter but this goes for summer, spring and autumn too.
No matter who your niche audience may be, there is always a way to utilise seasonal content in a way that brings forward a common interest. In the case of these brands we can see that:
Seasonal content is a special kind of content that let's your audience see themselves in the message.
Seasonal content portrays a lifestyle – something your audience can resonate with.
Visuals and captions should work together to create a consistent, powerful message.
You should position your message in an interesting way that draws attention and gets your audience thinking.
Exploring different atmospheres and moods helps create messages that resonate with your audience.
Can you think of any other messages that these pieces of content portray to an audience? Leave a comment below – I'd love to know!
Feature Image: Pixabay